PIKO-STAR 100 – I / II / IV
Allround Gas Filler with Gas Sensor Control and Modern Laminar-Flow-Technology
Sensor-controlled gas filling station designed to improve thermal and acoustic properties of insulating glass units by low-loss off-line gas filling with premixed, technical or noble gases (e.g. Argon, SF6, Krypton or Xenon) for I.G. manufacture on a medium scale with up to 250 units per shift (2 outputs) resp. up to 400 units per shift (4 outputs), depending on pane dimensions and number of outputs
easy start-up and operation

no external intervention needed für calibration

application of laminar flow technique for ultralow-loss gas filling

precise gas-sensing, proven in more then 1900 installations worldwide

reliable operation down to 1.2 bar (15 psi) input pressure
Function & Design
Automatic gas filling control to minimize gas losses by on-line gas-sensing

Internal sensor gauging and automatic self-test routines

No test gas, no external interference needed for calibration

1, 2 or 4 independent outputs to reduce cycle time

Maintenance-free by lifetime-checked components

Exchange units always on stock for emergency express service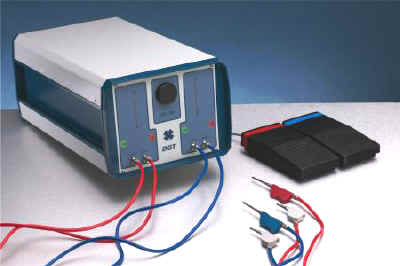 | Technical Data | PIKO-STAR 100 – I / II / IV |
| --- | --- |
| Number of independent outputs | 1, 2 or 4 |
| Flow Rate capacity per output | up to 8L / min. (Ar) |
| Aditional outputs | on request |
| Height x Length x Width, Weight | 220mm x 260mm/520mm x 480mm, 8 / 16kg |
| Power supply | 230V ± 10%, 50Hz (or as requested) |
| Power input / Stand-by | max. 62 VA / 22 VA |
| Further Options | as requested |
Technical changes reserved.
Technical Data – PIKO-STAR

Number of independent outputs
1, 2 or 4
Flow Rate capacity per output
up to 8L / min. (Ar)
Aditional outputs
on request
Height x Length x Width,
Weight
220mm x 260mm/520mm x 480mm,
8 / 16kg
Power supply
230V ± 10%, 50Hz
(or as requested)
Power input / Stand-by
max. 62 VA / 22 VA
Further Options
as requested
Technical changes reserved.
Typical Applications
Reliable all-purpose gas filling station, suitable even for specialities

Economic ultralow-loss filling of expensive gases (e.g. Krypton, Xenon)

Initial equipment for small and medium sized manufacturers